Thanks to all who braved the weather today to make it out to the Time Trial. True to the spring we have been having, the rain began in ernest at about race time and came down hard for the next 3 hours. But the officials did a great job of getting everyone off on time and reports were that riders warmed up a lot once underway.
Results are available at USA Cycling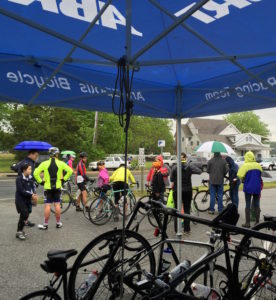 Great pictures by Robert Taylor from OVC:
You can really hear how hard it was raining in this video!